I was a Western Couple and Line Dance instructor and ran classes from 1996 up to 2002 when I retired from coaching, but I have continued dancing ever since.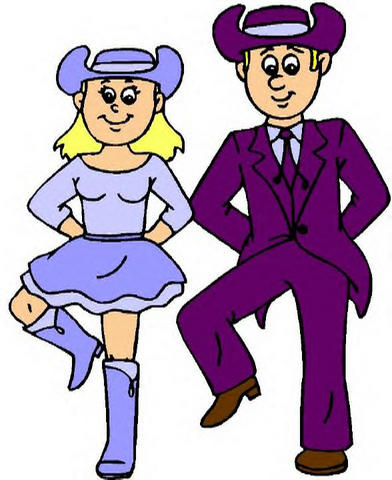 The following list shows the dances I have taught up to 2002 together with the dances I have learnt since this date.
This list is shown in year of dance and then alphabetical order and has been updated up to the 13th July 2008.

| | | | | | | |
| --- | --- | --- | --- | --- | --- | --- |
| | Dances | | Type | | Level | |
| | | | | | | |
| | 1988 | | | | | |
| | Waltzes of Angels and Fools | | Line | | 2 | |
| | | | | | | |
| | 1994 | | | | | |
| | Blue Rose Is | | Line | | 2 | |
| | | | | | | |
| | 1995 | | | | | |
| | Fever | | Line | | 3 | |
| | Ho No its Christmas | | Circle | | 1 | |
| | I like, I love it | | Line | | 3 | |
| | | | | | | |
| --- | --- | --- | --- | --- | --- | --- |
| | | | | | | |
| | 1996 | | | | | |
| | 13 MWZ | | Line | | 3 | |
| | Ballroom Waltz | | Couple | | 3 | |
| | Carole's Country Veleta | | Couple | | 1 | |
| | Chattahoochie | | Line | | 1 | |
| | Cherokee Boogie | | Circle | | 3 | |
| | Copperhead Road | | Line | | 1 | |
| | Cowboy Motion | | Line | | 1 | |
| | Gemma Waltz | | Couple | | 2 | |
| | Just a walking | | Couple | | 2 | |
| | Kelly Canniballs | | Line | | 3 | |
| | Love letters | | Line | | 3 | |
| | Pioneer Shuffle | | Couple | | 2 | |
| | San Antone (The Birchwood Stroll) | | Line | | 1 | |
| | Seven Eight Nine Stroll | | Line | | 1 | |
| | Ski Bumpus | | Line | | 1 | |
| | Southern Mississippi | | Line | | 1 | |
| | Swamp thang | | Line | | 4 | |
| | Swing City Jive | | Line | | 4 | |
| | Whichway Boot scooting Boogie | | Line | | 2 | |
| | | | | | | |
| --- | --- | --- | --- | --- | --- | --- |
| | 1997 | | | | | |
| | Ain't going down | | Line | | 4 | |
| | Alice | | Lice | | 2 | |
| | All aboard | | Line | | 3 | |
| | All shook up | | Line | | 3 | |
| | American pie | | Line | | 3 | |
| | Backtrack | | Line | | 2 | |
| | Ballroom Quickstep | | Couple | | 3 | |
| | Bar Room Romeo | | Line | | 3 | |
| | Best of friends | | Couple | | 2 | |
| | Billy Walk | | Line | | 2 | |
| | Black Coffee | | Line | | 3 | |
| | Black Label | | Line | | 3 | |
| | Boot Scooting Boogie | | Line | | 2 | |
| | Cajun Mambo Walk | | Line | | 4 | |
| | California Freeze | | Line | | 1 | |
| | Carribean Cowboy | | Line | | 2 | |
| | Cherokee Kick | | Circle | | 2 | |
| | Cheyenne | | Line | | 1 | |
| | Circle 20 | | Circle | | 1 | |
| | Cotton eye Joe | | Line | | 2 | |
| | Country rock and Roll waltz | | Line | | 3 | |
| | Country walking | | Line | | 2 | |
| | County Line Cha Cha | | Line | | 2 | |
| | Cowboy Charleston | | Line | | 2 | |
| | Cowboy Rhythm | | Line | | 2 | |
| | Cowboy Strut | | Line | | 1 | |
| | Cowgirls twist | | Line | | 2 | |
| | Crocodile shoes | | Line | | 2 | |
| | Cruising | | Line | | 2 | |
| | Dancing in black (DIB) | | Line | | 3 | |
| | Dean express | | Line | | 2 | |
| | Dreaming Crossover | | Contra | | 1 | |
| | Easy come easy go | | Line | | 3 | |
| | Electric reel | | Line | | 4 | |
| | Electric slide 4 | | Line | | 1 | |
| | Elvira freeze | | Line | | 1 | |
| | Five Six Seven eight (5678) | | Line | | 2 | |
| | Fly like a bird | | Line | | 3 | |
| | Foot Boogie | | Contra | | 2 | |
| | Four to One in Atlanta | | Line | | 3 | |
| | Freeze | | Line | | 1 | |
| | Good ole boys | | Line | | 2 | |
| | Good reasons | | Line | | 3 | |
| | Grundy gallop | | Line | | 2 | |
| | Haych Haych | | Line | | 2 | |
| | High test love | | Line | | 3 | |
| | Hillbilly rock | | Line | | 2 | |
| | Hillbilly rock 2 | | Line | | 2 | |
| | Hillbilly rock, Hillbilly roll | | Line | | 2 | |
| | Hooked on country | | Line | | 3 | |
| | Hot dang | | Line | | 2 | |
| | Hot hot cowboy | | Line | | 2 | |
| | Hot tamales | | Line | | 3 | |
| | Irish Waltz | | Line | | 3 | |
| | Jose Cuervo | | Line | | 3 | |
| | Just for grins | | Line | | 2 | |
| | Kicking ass | | Line | | 3 | |
| | King of the road | | Line | | 3 | |
| | Lamtarra Rumba | | Line | | 3 | |
| | Latin American Rumba | | Couple | | 3 | |
| | Lazy chicken | | Line | | 1 | |
| | Louisiana backroads | | Line | | 2 | |
| | Matador | | Line | | 2 | |
| | Maverick | | Couple | | 2 | |
| | Mexican Waltz | | Couple | | 2 | |
| | Midnight Waltz | | Line | | 3 | |
| | Native American | | Line | | 2 | |
| | One step forward | | Line | | 1 | |
| | Ooh! Aah! | | Line | | 2 | |
| | Pina Colada Cha | | Line | | 3 | |
| | Pretend | | Line | | 3 | |
| | Radio romp | | Line | | 2 | |
| | Razor sharp | | Line | | 3 | |
| | Redwood city hustle | | Line | | 3 | |
| | Ribbon of highway (also Couple) | | Line | | 3 | |
| | Riding | | Line | | 2 | |
| | Rita's waltz | | Line | | 1 | |
| | Romping stomping | | Line | | 3 | |
| | Running Bear | | Line | | 3 | |
| | Rustlers Crossing | | Couple | | 3 | |
| | Salty Dog Rag | | Couple | | 3 | |
| | Saturday Night Boogie | | Contra | | 2 | |
| | Shamrock shake | | Line | | 3 | |
| | Shipwrecked | | Line | | 3 | |
| | Ski Bumpus / Black Velvet | | Contra | | 2 | |
| | Slapping leathers | | Line | | 2 | |
| | Smokey places (also Couple) | | Line | | 3 | |
| | Southern Kicking, Finger Licking | | Couple | | 3 | |
| | Stray cat Strut | | Line | | 1 | |
| | Streamlining | | Line | | 3 | |
| | Stroll along cha cha | | Line | | 3 | |
| | Strut your stuff | | Line | | 2 | |
| | Sugar kisses | | Line | | 3 | |
| | Summertime Cha Cha | | Line | | 3 | |
| | Sway | | Couple | | 2 | |
| | Sweet Marie | | Line | | 3 | |
| | Sweetheart Scottische | | Couple | | 3 | |
| | Texas Shuffle | | Couple | | 2 | |
| | Texas stomp | | Line | | 2 | |
| | The rose | | Line | | 1 | |
| | Train (Western Express) | | Line | | 2 | |
| | Trash Woman 2 (Horsing around) | | Line | | 2 | |
| | Tropicanna Parking Lot | | Line | | 5 | |
| | Tulsa time | | Line | | 3 | |
| | Tush Push | | Line | | 3 | |
| | Twanging | | Line | | 2 | |
| | Walking the line | | Line | | 3 | |
| | Waltz across Texas | | Line | | 3 | |
| | Water Melon Crawl | | Line | | 3 | |
| | West Coast Romeo | | Line | | 1 | |
| | Western Barn dance | | Couple | | 2 | |
| | Whitewater | | Line | | 2 | |
| | Wranglers Butt | | Line | | 2 | |
| | Ziggy | | Line | | 1 | |
| | | | | | | |
| --- | --- | --- | --- | --- | --- | --- |
| | | | | | | |
| | 1998 | | | | | |
| | Addicted to love | | Line | | 2 | |
| | Alane | | Line | | 3 | |
| | All week long | | Line | | 3 | |
| | Amazing Waltz | | Line | | 3 | |
| | Be my valentine | | Line | | 3 | |
| | Beethoven's Boogie | | Line | | 3 | |
| | Blue eyes | | Line | | 2 | |
| | Caliente (Hot) | | Line | | 3 | |
| | Cathy's Cruise | | Line | | 2 | |
| | Celtic Chaos | | Line | | 3 | |
| | Cinco de Mayo | | Line | | 3 | |
| | Coasting | | Line | | 3 | |
| | Commitment | | Line | | 3 | |
| | Conrada Cha Cha | | Line | | 3 | |
| | Country Boy | | Line | | 2 | |
| | Cowboy Macarena | | Line | | 1 | |
| | Denver dig | | Line | | 2 | |
| | Dizzy | | Line | | 3 | |
| | Down and dirty (Lassoe) | | Line | | 1 | |
| | Eating right and drinking bad | | Line | | 2 | |
| | Flying eight | | Line | | 1 | |
| | Forever Waltz | | Line | | 3 | |
| | Go Go Stomp | | Line | | 3 | |
| | God Bless Texas | | Line | | 2 | |
| | Got to be funky | | Line | | 3 | |
| | Graceland | | Line | | 3 | |
| | Greased lightning | | Line | | 3 | |
| | Gypsy | | Line | | 3 | |
| | Halfway Hustle | | Line | | 3 | |
| | Ham's Jam | | Line | | 3 | |
| | Hardwood Stomp two | | Line | | 3 | |
| | Heartbreak Express | | Line | | 3 | |
| | Honky tonk stomp | | Line | | 2 | |
| | Hot rod | | Line | | 1 | |
| | I just wanna dance | | Line | | 3 | |
| | Into the arena | | Line | | 3 | |
| | It's a country thing | | Line | | 2 | |
| | Jackson Walz | | Couple | | 3 | |
| | Jazzy Joes | | Line | | 1 | |
| | Justy Wanna dance | | Couple | | 3 | |
| | Kung Fu Fighting | | Line | | 3 | |
| | Latin American Rumba | | Couple | | 3 | |
| | Let 'er rip | | Line | | 3 | |
| | Loose boots | | Line | | 2 | |
| | Lora Lee Cha Cha | | Line | | 2 | |
| | Louisianna Lou | | Line | | 3 | |
| | Midnight Cha Cha | | Couple | | 3 | |
| | Mirror Cha Cha | | Contra | | 3 | |
| | Move that way | | Line | | 3 | |
| | Mucara walk | | Line | | 2 | |
| | My Maria | | Line | | 2 | |
| | Oh Romeo | | Line | | 3 | |
| | Paris 98 | | Line | | 3 | |
| | Peace train | | Line | | 3 | |
| | Por Ti Sere (also Couple) | | Line | | 3 | |
| | Rashers rainbow | | Line | | 3 | |
| | Rawhide roll | | Line | | 4 | |
| | Rebel Strut | | Couple | | 1 | |
| | Red Hot Salsa | | Line | | 2 | |
| | Red Hot salsa | | Couple | | 2 | |
| | Roadhouse 1 | | Line | | 2 | |
| | Rock it | | Line | | 2 | |
| | Rods dream | | Line | | 1 | |
| | Rosie Marie Waltz | | Line | | 2 | |
| | Saddle Creek Boogie | | Line | | 3 | |
| | Salty Tears | | Line | | 3 | |
| | Sassy Shanay | | Couple | | 3 | |
| | Saturday Night Fever | | Line | | 2 | |
| | Scotia Samba | | Line | | 3 | |
| | Seminole Scuffle | | Couple | | 2 | |
| | Seminole Stomp | | Line | | 2 | |
| | Sleazy slide | | Couple | | 2 | |
| | Sooner or later | | Line | | 3 | |
| | Squash | | Line | | 2 | |
| | Stroking | | Line | | 1 | |
| | Sunshine Shuffle | | Line | | 3 | |
| | Switchblade USA | | Line | | 3 | |
| | Tango with the sheriff | | Line | | 2 | |
| | Tango with the Sheriff | | Couple | | | |
| | T-Bone Shuffle | | Line | | 3 | |
| | Tempted | | Couple | | 3 | |
| | Titanic | | Line | | 3 | |
| | Tricky Moon | | Line | | 2 | |
| | Tush Push (partner Style) | | Couple | | 3 | |
| | Twist 'em | | Line | | 1 | |
| | Walk on | | Line | | 1 | |
| | We really shouln't be doing thisLine | | Line | | 3 | |
| | When | | Line | | 3 | |
| | Whispering | | Line | | 3 | |
| | Wind ya body | | Line | | 3 | |
| | Wranglers Twist | | Line | | 2 | |
| | | | | | | |
| --- | --- | --- | --- | --- | --- | --- |
| | 1999 | | | | | |
| | 1999 | | Line | | 3 | |
| | After Midnight | | Line | | 3 | |
| | Alamo | | Line | | 2 | |
| | Alive and kicking | | Line | | 3 | |
| | Amy | | Line | | 3 | |
| | Big Dreams | | Line | | 3 | |
| | Blue Suede Shoes | | Line | | 3 | |
| | Carefree Waltz | | Line | | 3 | |
| | Carousel | | Line | | 2 | |
| | Charmane | | Line | | 1 | |
| | Cowboy Sweetheart | | Couple | | 2 | |
| | Crazy little thing | | Line | | 3 | |
| | Dancing boots | | Line | | 2 | |
| | Dancing violins | | Line | | 2 | |
| | Do the dance | | Line | | 2 | |
| | Double Duchess Hustle | | Line | | 3 | |
| | Duchess Hustle | | Line | | 3 | |
| | Eclipse waltz | | Line | | 2 | |
| | Forever an april fool | | Line | | 2 | |
| | Get in line | | Line | | 3 | |
| | Happy times | | Line | | 1 | |
| | Hearts and flowers | | Line | | 1 | |
| | Ho Ho (Quick quick slow) | | Line | | 2 | |
| | Honky tonk cha cha for two | | Couple | | 2 | |
| | I got a girl | | Line | | 2 | |
| | Ibizza style | | Line | | 2 | |
| | Impulse | | Line | | 1 | |
| | Islands in the stream | | Line | | 3 | |
| | Jai' du Boogie | | Line | | 2 | |
| | Jamaica Mistaka | | Line | | 2 | |
| | Jambalaya | | Line | | 2 | |
| | Jive Walking | | Line | | 3 | |
| | Jukebox | | Line | | 1 | |
| | Just a minute | | Line | | 1 | |
| | Larger than life | | Line | | 3 | |
| | Latin Heat | | Line | | 4 | |
| | Lightning polka | | Line | | 3 | |
| | Line dance boogie | | Line | | 2 | |
| | Linedancers Waltz | | Circle | | 3 | |
| | Make mine mambo | | Line | | 3 | |
| | Making Tracks | | Contra | | 1 | |
| | Mardi grass mambo | | Line | | 3 | |
| | Marimba | | Line | | 2 | |
| | Meanwhile | | Line | | 3 | |
| | Message in a bottle | | Line | | 3 | |
| | Mexican moon | | Line | | 3 | |
| | Mi Chico Latino | | Line | | 3 | |
| | Midnight Two | | Couple | | 3 | |
| | Missbehaving | | Line | | 3 | |
| | Moonlight Waltz | | Couple | | 3 | |
| | Never be | | Line | | 3 | |
| | No angel | | Line | | 3 | |
| | Now or never | | Line | | 3 | |
| | Once upon a December | | Line | | 4 | |
| | Once upon a time | | Line | | 2 | |
| | One heart | | Line | | 3 | |
| | Out of control | | Line | | 3 | |
| | Peek-a-boo-Shuffle | | Couple | | 3 | |
| | Picnic Polka | | Line | | 2 | |
| | Pillow talk (also Couple) | | Line | | 3 | |
| | Pizziricco | | Line | | 1 | |
| | Poor Boy Shuffle | | Line | | 3 | |
| | Pot of Gold | | Line | | 3 | |
| | Quando when Quando | | Line | | 2 | |
| | Rainbows cha cha | | Line | | 3 | |
| | Rock around the clock | | Line | | 2 | |
| | Rose Garden | | Line | | 3 | |
| | Rumba Ride | | Line | | 2 | |
| | Saying Goodbye | | Line | | 2 | |
| | Saying Goodbye | | Couple | | 3 | |
| | Sex Bomb | | Line | | 2 | |
| | Shania's Moment | | Line | | 3 | |
| | Straighten up | | Line | | 3 | |
| | Su-cha fool | | Line | | 2 | |
| | Syncopated Rhythm | | Line | | 3 | |
| | Teenage love | | Line | | 3 | |
| | The hucklebuck | | Line | | 3 | |
| | The last dance | | Line | | 3 | |
| | The trail | | Line | | 3 | |
| | The victim | | Line | | 2 | |
| | Times two | | Line | | 3 | |
| | Tracks 2-10-S-E | | Line | | 3 | |
| | Tropical Breeze | | Line | | 2 | |
| | Twenty nine nights | | Line | | 3 | |
| | Two times | | Line | | 3 | |
| | Uno Mas | | Line | | 3 | |
| | Venga Bus Shuffle | | Line | | 2 | |
| | Vertical Expressions | | Line | | 3 | |
| | Waltz for all | | Line | | 2 | |
| | What's your name | | Line | | 3 | |
| | Whirlwind Waltz | | Line | | 3 | |
| | Wild West Wish | | Line | | 4 | |
| | XLR8 | | Line | | 3 | |
| | | | | | | |
| --- | --- | --- | --- | --- | --- | --- |
| | 2000 | | | | | |
| | Amazing faith | | Line | | 3 | |
| | Angel rock | | Line | | 3 | |
| | Asian Heart | | Line | | 3 | |
| | Balls of fire | | Line | | 3 | |
| | Ballymore boys | | Line | | 3 | |
| | Be my valentine (2) | | Line | | 3 | |
| | Believing | | Line | | 3 | |
| | Best of friends cha cha | | Line | | 3 | |
| | Blue finger lou | | Line | | 4 | |
| | Boxcar Blues | | Line | | 3 | |
| | Break a way | | Line | | 1 | |
| | Broken Heart Cha | | Couple | | 2 | |
| | Can't get over it | | Line | | 3 | |
| | Caribean Calypso | | Line | | 2 | |
| | Celtic Connection | | Line | | 2 | |
| | Cha Cha Roma | | Line | | 3 | |
| | Chilly Cha Cha | | Line | | 3 | |
| | Choose to dance | | Line | | 3 | |
| | Cold Outside | | Line | | 3 | |
| | Country Heart | | Line | | 2 | |
| | Country Music | | Line | | 1 | |
| | Cowboy Blues | | Line | | 3 | |
| | Cowboy Hand Jive | | Line | | 3 | |
| | Cross your mind | | Line | | 2 | |
| | D Kline | | Line | | 2 | |
| | Dancing in the dark | | Line | | 2 | |
| | Dancing in the streets | | Line | | 3 | |
| | Deck 51 | | Line | | 3 | |
| | Derailed | | Line | | 3 | |
| | Double Pizziricco | | Couple | | 3 | |
| | Down on the corner | | Line | | 2 | |
| | Dreamworld | | Line | | 3 | |
| | Drowsy maggie | | Line | | 3 | |
| | Drowsy Maggie / heavaway | | Line | | 3 | |
| | Esso Besso | | Line | | 3 | |
| | Falling roses | | Line | | 1 | |
| | Fenua Maohi E | | Line | | 3 | |
| | GI Blues | | Line | | 3 | |
| | Go to pieces | | Line | | 3 | |
| | Heave away | | Line | | 3 | |
| | Hi Ho silver lining | | Line | | 2 | |
| | Honky tonk angel | | Line | | 3 | |
| | Husband and wifes | | Line | | 3 | |
| | I got my baby | | Line | | 2 | |
| | I ride a horse | | Line | | 2 | |
| | Islands in the Stream | | Couple | | | |
| | It's a love thing | | Line | | 2 | |
| | It's my world | | Line | | 2 | |
| | Join the queue | | Line | | 3 | |
| | Jumping Jupiter | | Line | | 3 | |
| | Just a memory | | Line | | 2 | |
| | Let your love flow | | Line | | 1 | |
| | Lift me up | | Line | | 3 | |
| | Lightning strikes a good man | | Couple | | 3 | |
| | Live for the one I love | | Line | | 3 | |
| | Love U2 much | | Line | | 1 | |
| | Mac the knife | | Line | | 2 | |
| | Macarena | | Line | | 1 | |
| | Mad 4 it | | Line | | 2 | |
| | Making waves | | Line | | 2 | |
| | Me, myself and I | | Couple | | 2 | |
| | Memory Lane | | Line | | 1 | |
| | Mission impossible | | Line | | 2 | |
| | Moving on over | | Line | | 3 | |
| | My little runaway | | Line | | 3 | |
| | Never ending waltz | | Line | | 3 | |
| | Never say never | | Line | | 3 | |
| | New West Cha Cha | | Couple | | 3 | |
| | No way Jose | | Line | | 3 | |
| | Numero Uno | | Line | | 3 | |
| | On a Mission | | Line | | 3 | |
| | One for the money | | Line | | 3 | |
| | Out of reach | | Line | | 3 | |
| | Patient Heart | | Line | | 3 | |
| | Perhaps | | Line | | 3 | |
| | Pretend | | Couple | | 3 | |
| | Rainbows end | | Line | | 3 | |
| | Reaching out | | Line | | 2 | |
| | Reeling and rocking | | Line | | 3 | |
| | Rex the robot | | Line | | 3 | |
| | Ruby | | Line | | 3 | |
| | Ruby Ruby | | Line | | 1 | |
| | Running around in circles | | Line | | 3 | |
| | Saddle up, Giddy up | | Line | | 3 | |
| | Saturday Waltz | | Line | | 3 | |
| | Secret Emotion | | Line | | 3 | |
| | Shalala | | Line | | 2 | |
| | Simply blue | | Line | | 1 | |
| | Standing by | | Couple | | 3 | |
| | Stepping time | | Couple | | 2 | |
| | Sweet surrender | | Line | | 3 | |
| | Temptation | | Line | | 3 | |
| | That's the thang | | Line | | 1 | |
| | The lion sleeps tonight | | Line | | 1 | |
| | The real deal | | Line | | 3 | |
| | The right place | | Line | | 3 | |
| | Tonight you're mine | | Line | | 3 | |
| | Tragedy | | Couple | | 3 | |
| | Unmendable | | Line | | 3 | |
| | Walk on by | | Line | | 2 | |
| | Watch out | | Line | | 2 | |
| | Waterfall | | Couple | | 3 | |
| | Whirl - Y - Reel | | Line | | 3 | |
| | Who did you call darling | | Line | | 2 | |
| | Write this down | | Line | | 3 | |
| | | | | | | |
2001
1000 Years or more
Line
1
24-7-52
Line
3
A summer breeze
Line
3
Abelarumba
Line
3
Aint it funny
Line
3
And they danced
Line
3
At the hop
Line
2
Bare essentials
Line
3
Be gentle with me
Line
2
Between dances
Line
2
Blues and grey
Line
1
Body in Motion
Line
3
Brushstrokes
Line
2
California Blue
Line
2
Can't escape, Can't forget
Line
2
Carolionel Waltz
Couple
3
Chil Factor
Line
3
Children of my heart
Line
2
Clickty Clack
Line
3
Cold as Ice
Line
3
Como se dice - Espanol
Line
3
Country roads
Line
3
Crystal Blue
Line
3
D.I.Y.
Line
2
Daddy's money
Line
2
Dancing cowboys
Line
2
Deeply completely
Line
3
Devil in disguise
Line
2
Didya ever
Line
3
Do' Ya
Line
3
Downtown
Line
3
Dream Weaver
Line
2
Dubya Dubya Dot
Line
2
Empty Dreams
Line
3
Enchantment
Line
3
Fallin'
Line
1
Falling
Line
3
Falling
Line
1
Falling (two)
Line
2
Falling behind cha cha
Line
2
Fields of gold
Line
2
Flobie Slide
Line
1
Fool U
Line
2
Forever and a day
Line
3
Freedom
Line
2
Good time charley
Line
2
Haunted heart
Line
2
He drinks tequilla
Couple
3
Heart and soul
Line
2
Here is my heart
Line
4
Hey baby
Line
3
Hideaway cha cha
Line
3
Hold your horses
Line
4
Hot love
Line
3
Hot potato
Line
3
Hot Summer Fun
Line
3
Ice breaker
Line
1
I'll give you my heart
Couple
2
Inspiration waltz
Couple
3
Instant radiation
Line
2
Irish draught
Line
1
Island time
Line
3
Jessico
Line
3
Jukebox 2
Line
3
Kiss me honey
Line
2
Latin wiggle
Line
2
Lets twist again
Line
2
Live close and visit often
Line
3
Live laugh love
Line
2
Longbranch Hustle
Couple
3
Lost in you
Line
1
Lost Island
Line
2
Louisiana line
Line
2
Louisiana Way
Couple
3
Louisianna Hot sauce
Line
3
Love me a little bit longer
Line
2
Love me tender
Line
2
Love me tender
Couple
2
Lovers hideaway
Line
3
Loves around
Line
3
Loves first waltz
Couple
2
Madalaina Smoothie
Line
2
Magic Carpet ride
Line
3
Making eyes
Line
3
Making memories
Line
2
Man Eater
Line
2
Mas Alla